I am currently working on a new costume for a friend. My deadline is mid-September, as we are going to Anime Weekend Atlanta at the end of September 2014. I am extremely excited to be making this costume. I have been researching different ways to make it for nearly a year already (albeit off and on, but he decided on this build about a year ago).
If you're a fan of Guild Wars, this is for you.
If you are a fan of detailed cosplay, this is for you, too.
Here are some pictures, pulled from the Guild Wars Wiki.
He also wants to use Grenth's Grasp for his scythe. This is a very ominous looking, killer scythe. It is so amazing. I am going to have fun making it, too. Here are pictures of it, also pulled from the wiki.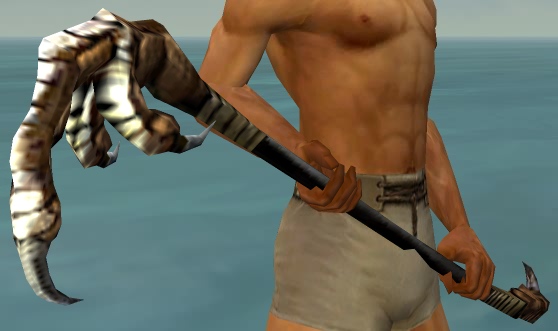 I will post pictures (in an album) on the site here. I may also use outside sources, such as Facebook or Flickr. Depends on the time I have to upload them.
Subscribe for updates on this cosplay build!